2014 Schedule - Electronics Flea Market
The Electronics Flea Market is located at De Anza College in Cupertino.
The October 11 flea market has been canceled due to a conflict with Pacificon on the same weekend.
Details and Directions. Flyer [PDF].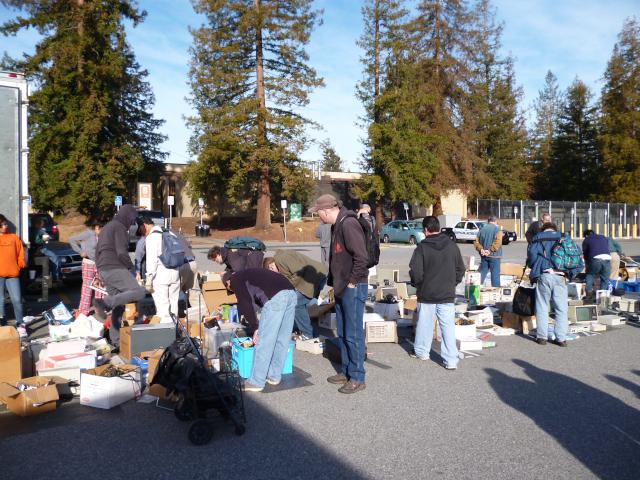 Welcome | Schedule | Directions | Seller | Recycle | Email | FAQ | What's New | Search | Weather
The Flea Markets are managed by ASVARO.
Questions or problems regarding this web site should be directed to
webmaster AT asvaro.org

.
Copyright © 1997-2014 All rights reserved.
Last modified: Monday April 21, 2014